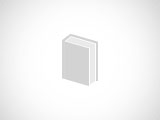 Cooking Made Easy For Caregivers-Back Burner Cooking
with Hannah Duncan Tays

Apr 30, 2019 at 6 pm

, runs for 1 week
Some of us choose to become caregivers. Others have care-giving thrust upon them. Come join Maine author Hannah Duncan Tays who wrote the book "Cooking Made Easy For Caregivers-Back Burner Cookingâ€...
Understanding Medicare
with Robert Harvey

May 1, 2019 at 6:30 pm

, runs for 1 week
Have you ever felt like Medicare regulations are a black box? There's an alphabet soup of plans, a book of fine print and a calendar full of dates to remember. The whole thing seems like a mystery w...
Will run
Preserving Your Spring Bounty - Pesto
with Deborah Barnett

May 22, 2019 at 5:30 pm

, runs for 1 week
This hands-on food preservation workshop will teach you the basics of freezing fruits & vegetables. This is an easy and economical way to preserve the great vegetables from your garden. Participan...