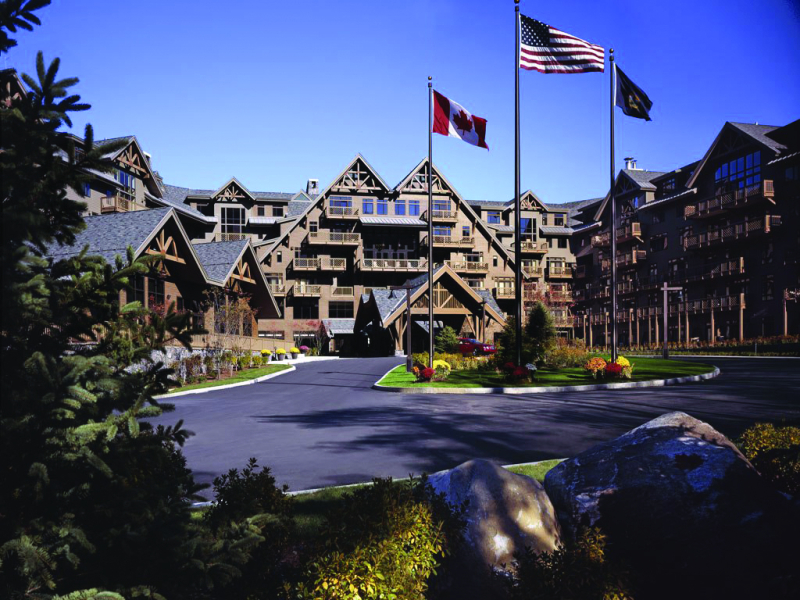 Green Mountain Getaway
with Diann Bailey
$55900
Treat yourself to a fun filled weekend in Vermont this Fall. Our getaway features two nights lodging at the famous Trapp Family Lodge. This European style mountain resort features Austrian inspired architecture, superb mountain views, old world comforts and impeccable service. This year marks the 52nd anniversary of the Sound of Music – a great time to visit this property made famous by the Trapp family legacy.
During our two night stay you'll enjoy all the resort has to offer including a large indoor pool, full access to the grounds, a special Von Trapp history talk and a tour of the Von Trapp Brewery – the family's newest resort addition.
On the way to Stowe, we'll make several stops including lunch at the always popular Polly's Pancake Parlor in Sugar Hill, NH where they have been serving home cooked meals for over 75 years. The Sugar Hill Sampler and Harmon's Cheese and Country Store are on the agenda as is a guided factory tour at the Cabot Visitor Center where they've been making cheese since 1919. You'll learn about cheesemaking, followed by a sampling of Cabot varieties including the World's Best Cheddar.
Dinner tonight is in the Lodge's lovely candlelit dining room where we'll enjoy a gourmet dining experience complemented with attentive service and beautiful mountain views. Add in local farm-to-table ingredients and you have the recipe for a deliciously fresh meal that you won't soon forget.
Saturday begins with a breakfast buffet at the lodge featuring all of the specialty items that Vermont is famous for. We'll have a full day including time for shopping on Stowe's charming Main Street, a visit to Ziemke Glass Blowing Studio, exploring the unique shops in Burlington's Church Street Marketplace and lunch at the Cold Hollow Cider Mill.
Dinner tonight is at the Von Trapp Bierhall where we'll enjoy a little bit of Austria and a lot of Vermont!
Sunday brings another buffet breakfast and departure from Stowe. As we work our way towards home, we'll stop in Montpelier at Morse Farm Maple Sugar Works for a sugar house tour and tasting. Then it's on to historic Woodstock for lunch on your own in the downtown area.
After a very full weekend we expect to return home by approximately 9:00 pm.
Registration fee includes motorcoach transportation, two nights accommodations, 2 breakfast buffets, 2 dinners, 2 lunches and all tours/talks. All other meals/ expenses are on your own.
Depart 7:00 am from Waterville (Elm Plaza) Return 9:30 pm
Depart 7:45 am from Gardiner (Hannaford) Return 8:45 pm
Deadline to register is October 29. No refunds after this date.
Code: 6200.11.0.218.51.155466
Nov
3
-
5th
,
2017
Sun, Fri, and Sat
for
1 week
from
7:00 am - 9:30 pm
Gardiner High School
40 West Hill Road
Gardiner, ME 04345 Get directions