Filter by Category
Travel and Tourism
What a Trip! Community Travel Courses
with Nancy Dorans, Adventure Marketplace

Next available session starts Apr 27, 2023 at 6 pm

, runs for 1 week
Are you ready to explore the world around you once again? We are excited to announce the return of our community travel courses after a hiatus due to the pandemic. To kick off the new season, we want to hear from you about what types of courses and trips you would like to see offered.
Join us for an information session where we will introduce our community travel program partner Adventure Marketplace and gather feedback on potential courses. This is a great opportunity to share your interests and ideas, and help us tailor our program to meet the needs of the community.
In this session, we will cover:
Introduction to the community travel program and Adventure Marketplace
Opportunities to share your interests and ideas for potential courses
Information on courses that are currently being planned
We welcome anyone who is interested in community travel to attend this information session. Whether you are a seasoned traveler or someone who is looking to explore new places closer to home, there is a course for you.
We hope to see you there!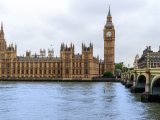 Winthrop-Gardiner Adult Education Trip to London
with EF Go Ahead Tours

Next available session starts Nov 11, 2023

, runs for 1 week
(A $75 Administration Fee must be paid before trip registration information will be released. If you decide not to go on the trip by June 3rd, you will receive a full refund minus fees.)
Join us for a 7-day tour of London and discover everything Great Britain's most dynamic city has to offer.!
London was once considered the capital of the world—and it shows. It has a history that stretches back 2,000 years, and a culture as rooted in the local pub as it is in world-class museums. Get acquainted with this city at your own pace, whether that means strolling through Kensington Gardens, entering Westminster Abbey, or seeing Big Ben up close.
Your tour package includes:
5 nights in a well-located hotel
5 breakfasts
2 dinners with beer or wine, including a signature farewell dinner experience and ride on the London Eye
Expert Tour Director
Sightseeing tour with a local guide
4-day Tube pass
Private deluxe motor coach
Included highlights:
Trafalgar Square
Big Ben
Buckingham Palace
Ride on the London Eye
Covent Garden
Charming pubs & eclectic eateries
 Extra excursions are available for a fee.
Please have your passport information and debit or credit card information ready at the time of enrollment.
 The total for 1 traveler flying out of Boston is $3314 
Important tour information:
Tour Dates: 11/09/24 — 11/15/24
Final payment date (manual payments): 08/31/24
Tour finalization date: 08/31/24 
*Please keep in mind that all spots on tour are first come first serve and a traveler is required to place a deposit down in order to officially reserve their spot.
Payment Options:
Pay-in-full:
Visa, MasterCard, or direct debit are accepted
Reservation is completely refundable for a 60-day risk-free period
Automatic Payment Plan (recommended)
$99 down payment
Automatic monthly payment on date of your choosing
First interest-free automatic payment is 60 days after the down payment
Payments are set up directly through your checking account or debit card
Reservation is refundable for a 60-day risk-free period
Final payment extended to 30 days before departure
Manual Payment Plan
Minimum $300 deposit + cost of insurance
Payments can be made online or over the phone
Reservation is refundable for 72 hours
Balance is due 70 days prior to departure
Visa or MasterCard are accepted