Filter by Category
Personal Finance
Tax Prep for the Self-Employed
with Bob Harveywebster

Dec 7, 2017 at 6 pm
, runs for 1 week
It is great to own an independent business and be your own boss, right up until it is time to do your own taxes. There are a lot of rules and regulations that self employed individuals must know.
Join Robert Harveywebster, from Harveywebster Associates, a local CPA and IRS registered tax preparer, to examine required forms and schedules, allowable expenses, home office deductibles and much more.
Come to class with your list of questions-now is the time to start getting ready for filing your 2017 taxes!
Course will run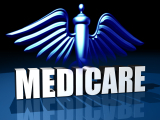 Understanding Medicare
with Robert Harvey

Oct 25, 2017 at 6:30 pm
, runs for 1 week
Have you ever felt like Medicare regulations are a black box? There's an alphabet soup of plans, a book of fine print and a calendar full of dates to remember. The whole thing seems like a mystery with too few clues to solve.
Robert Harvey, a Licensed Insurance Agent with HealthMarkets, can answer many of the questions you may have about Medicare, from the beginning of the process on. He will discuss – when you are eligible, what is the timeline for enrollment without penalties, what original Medicare covers and what it doesn't, what additional plans work in conjunction with Original Medicare, and what might be your financial assistance options.
Course will run