Filter by Category
Music & Dance
Beginner Ukulele
with Jason Goucher

Nov 19, 2018 at 7 pm

, runs for 6 weeks
With its chunk-a-chunk sound, whispery nylon strings, and diminutive body, the ukulele is having a moment. Find out why the ukulele is making a strong comeback in this beginner-level class. Students who have some experience with the ukulele are also welcome. Learn about tuning, strumming, fingerpicking, chords, reading tab...then put it all together to learn your first songs. Scales, technique, and easy music theory will also be discussed. Ukulele should be soprano, concert, or tenor size. Ukuleles are available to purchase at local music stores, eBay, or Amazon. Please bring an electric tuner. Students are asked to purchase Hal Leonard Ukulele Method, Book 1, ISBN 9780634079863, from bookseller of their choice.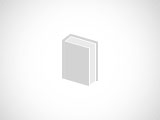 Registration Unavailable
East Coast Swing
with Louis Moniz, JR

Sep 24, 2018 at 6:30 pm

, runs for 8 weeks
Remember that great party you went to last summer? Remember when you got up and tried to channel Saturday Night Fever and everyone just stared? Don't let that happen again! If you learn how to Swing, you'll be the life of the party, impress the boss and probably get a raise. Who doesn't want that? Swing can be danced to a wide variety of music, making it one of the most "useable" dances. No experience necessary, just a desire to have fun! Both couples and singles are welcome.