Filter by Category
Exercise & Outdoor Fun
Fall Into Yoga
with Nancy Kelley

Oct 23, 2017 at 6 pm
, runs for 6 weeks
Awaken your body with yoga poses and sequences that improve balance, coordination and range of motion. Prepare to stretch, twist and lengthen your body in a healthy way as you prepare both mentally and physically to transition into the shorter days of Fall. Each session is designed to lift your mood and energize you with yoga practice, breath work and a relaxation period at the end of class. Please wear comfortable clothing allowing full range of motion and bring a yoga mat.
Yoga and Meditation for Stress Reduction and Healthy Sleep
with Nancy Kelley

Dec 4, 2017 at 6 pm
, runs for 3 weeks
Do you have problems falling or staying asleep? Does your mind constantly race? Prepare for the busy holiday season with time for yourself. This course will teach you gentle, flowing yoga moves coordinated with your breath to help you relax into breathwork and meditation as well as guided relaxation. This class will help you find a pattern that works for you that you can use on your own to enhance your busy and often stressful life. Please bring a mat, blanket and pillow. You may also bring a cushion to sit on if you like.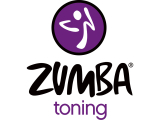 Zumba Toning
with Stephanie Dustin

Nov 1, 2017 at 6 pm
, runs for 4 weeks
Take the Zumba fun to the next level! This class offers the best of both worlds - the fun of Zumba with the benefits of safe and effective strength training. It's an easy to follow, health-boosting dance fitness program for baby boomers, active seniors, as well as for those new to zumba.
Through dynamic lightweight resistance training and zumba dance moves, this class helps participants build muscle strength, increase bone density and improve mobility, posture and coordination.
Weights are provided by the instructor or are available for purchase.