Filter by Category
Community Events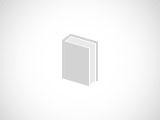 Family Magic Show
with Dennis Labbe

Oct 14, 2017 at 4 pm
, runs for 1 week
Join us for a wacky Saturday afternoon Magic Show with Dennis Labbe (Mr. Magic), Maine's own award winning magician. Entertaining for the entire family, this fun filled interactive show is full of laughter, music, live animals, and of course lots of magic! You will see Mr. Magic perform amazing magic and spectacular illusions, read the minds of the audience and even predict the future all with a comedic twist. With over two thousand performances across New England, Mr. Magic is sure to please and guaranteed to amaze and entertain! $15.00 per family regardless of family size.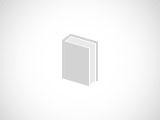 Maine Hewmah, ain't that odd
with Gary Crocker

Oct 21, 2017 at 7 pm
, runs for 1 week
Gary Crocker is a Maine native, educator, police officer and Navy Veteran who believes that laughter is the lubricant of life. His performance will focus on the odd things that seem to happen here in Maine and around the world, whenever people are out and about, doing what they do! So, bring your sense of humor to Gardiner High School's Little Theater and be prepared to laugh, excessively! Ayuh!! The show features clean content. A meet and greet with Gary follows the performance. Visit the artist at humor@garycrocker.com. This show is certain to be a sell out and the number of seats are limited, please reserve your seat quickly.